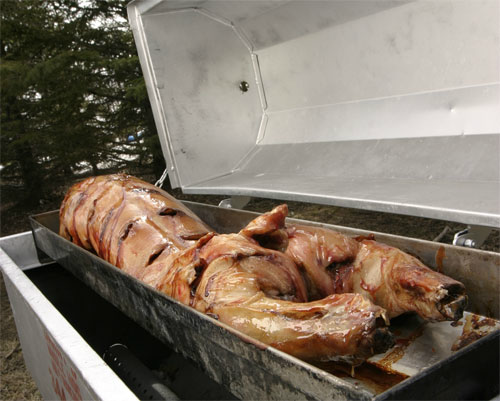 Do-It-Yourself BBQ
Yes, you can!
Our custom designed propane
barbeques are easy to use and make for great entertainment for your guests.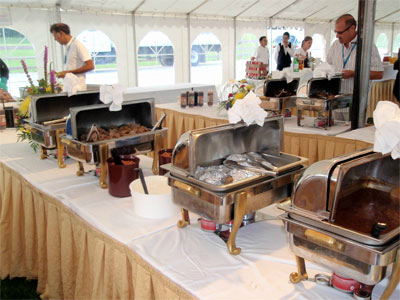 Full Menu Catering
We do all the work!
Catering for groups of 40
or more in Winnipeg,
throughout Manitoba and beyond!
Looking for the best Barbeque Caterer in Winnipeg and all of Manitoba?

Look no further! Call  204-344-5675  today or E-mail

bbq@dannyswholehog.com
Try our Kuba Dogs this summer at Boonstra Berry Farms!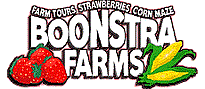 Just wanted to let you know everything was delicious and great! We really appreciate the great meal. Thanks for all your help.
I just wanted to advise you about my thoughts from the birthday party that you guys catered for us in June. I was VERY IMPRESSED at the service. The caterer was very nice and a pleasure to work with. I got lots of compliments on the food. Everything worked out great and if the opportunity comes up again, I will definitely go to you guys. Just to be a bit more clear, I was very impressed with the whole thing from the first e-mail I sent you. You are all a pleasure to work with! Thanks for the Great Experience!
I just want to say thank you for the excellent service at our wedding on the weekend. The food was so delicious and we were blown away by the service. We had a last minute venue change due to complications with our venue on the morning of the wedding and we forgot to call to inform you of the venue change because we were each thinking the other had called. I couldn't believe you guys turned around and came all the way back when you were already thirty minutes away. Thanks again for the spectacular service and amazing meal!