Stress Free BBQ – Ready to Serve Pick Up Meals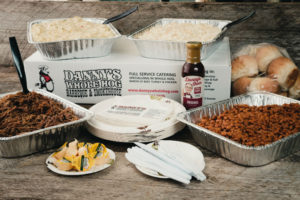 This option is for groups of 10 or more people.
Birthday Parties * Anniversaries * Family Dinners * School or Church Events * Fundraisers and more!
Get A Pick Up Meal Quote
Maybe you want to pick up a full ready-to-serve meal…
Danny's staff will prepare your food to perfection and we will have it ready for you to pick up hot and all set to serve! All bases are covered from serving spoons to margarine for the buns. There is also the option to pick it up in advance to reheat at a later time.
DROP OFF MEALS: You may also choose to have us deliver the meal to you and set it out for you. 25 people or more; extra fees apply. CLICK HERE for more details on this catering option.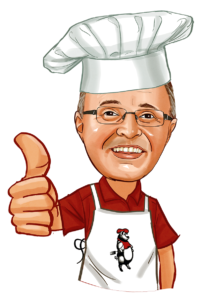 Want the meat only and have your guests bring the rest?
Heading out to the cottage, or having a party on Sunday? (we are not open Sundays)
You can pre-order & pick-up larger quantities of fully cooked meat. Simply reheat it in our specially designed boil bags to fresh-tasting juicy perfection.
We handle all the details – you take the credit! Call Sharon now at (204) 344-5675 or use our Get a Quote request for a no-obligation cost estimate.
Download Heating Instructions