It was a busy weekend for Danny's Whole Hog!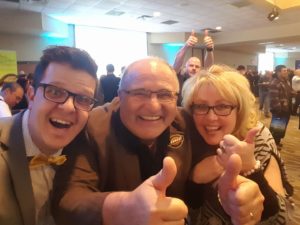 Manitoba's premier food tasting event Love Local MB on March 18 saw Danny joining Peter Fehr, Bessie Rasche and Sherry Downes Sobey from Generation Green at the Forks.  The well-organized event was sold out once again and saw over 800 guests sampling Danny's Pulled Pork and Pulled Beef.  Love Local is a great way to try locally made products and see how Manitoba's young entrepreneurs are growing their businesses!

Danny's Barbeque and Smokehouse was also a significant presence at the Falcon Lake Winter Fish-Off on March 18.  Nearly 1800 people went out to Falcon Lake for the derby and Danny's staff served Pork on a Bun, Beef on a Bun and Pepperoni Sticks right on the lake!  The event was organized by Ian Young, lots of prizes, lots of fun and the winner of the largest fish caught took home $10,000!  See you next year!!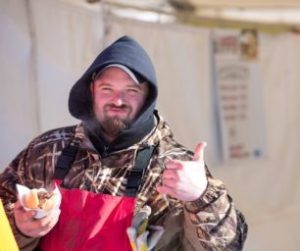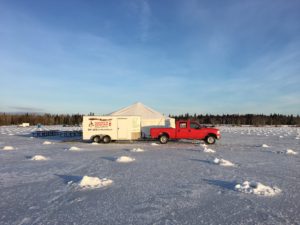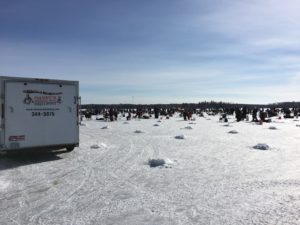 ---
2016 Manitoba Heroes Gala Event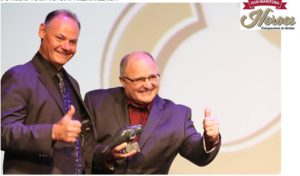 Winnipeg Police Association President, Maurice Sabourin, presents Danny Kleinsasser with an award as one of the Manitoba Hero's at tonight's Manitoba Hero's Dinner. Read about Danny's outstanding volunteer work and philanthropy here. On behalf of your family and all of Danny's BBQ & Smokehouse staff – Congratulations! We're so very proud of you!